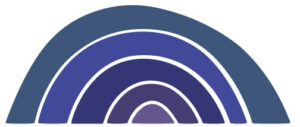 What is Sex Therapy?
Like most other forms of psychotherapy, sex therapy is exclusively talk therapy. It involves meeting with a therapist on a regular basis to talk about how to overcome whatever problem a person has identified. In exchange, the sex therapist shares their knowledge of human sexuality and expertise in working with sexual functioning and relationship challenges.
Sex therapists are trained to diagnose the psychological origins of sexual issues and work to find solutions. This will often mean collaborative relationships with physicians whose specialty is sexual medicine. Despite common misconceptions, sex therapy does NOT involve sexual or physical contact between therapist and client.
As with any form of therapeutic relationship, an ability to feel comfortable with a therapist is very important. Many people find it embarrassing to talk about sex, thus it's even more important to find a therapist who puts you at ease, and with whom you can begin to talk freely.
NEST, LLC's clinical approach is grounded in research and evidence, rather than smoke and mirrors or vague, general promises. This approach offers solutions that actually work, based on research and clinical experience, instead of spreading misinformation and confusion.