Consultation and Clinical Supervision for Therapists
Jassy has provided me with invaluable supervision and mentorship. She has years of experience in the field and has seen it all. Her approach is always from kindness, caring, and empathy, and she's not afraid to heat up the crucible. I feel incredibly lucky to have had her insight and knowledge to bring to my clients.
Brooke Norton, LMFT
---
Sex Therapy Consultation Group
Jassy Casella Timberlake is offering an on-going sex therapy consultation group every first Friday of the month from 12pm – 1:30pm. This group is an opportunity for clinicians to present in a case-based format. Concepts, frameworks, and theories addressing human sexuality, and issues across the lifespan related to sex, sexuality, and gender will be woven into the consultation process. This is an appropriate consultation setting for clinicians at all levels of curiosity and exploration related to talking about sex in therapy.
In order to facilitate an environment conducive to the exploration of sensitive material, this is a closed group. The group's consultation fee is $75 per group meeting and will be limited to six clinicians. The group will start as soon as six therapists have signed up.
Jassy Casella Timberlake is an AASECT Board-certified Sex Therapist and an AASECT Approved Supervisor of Sex Therapy. Please email her at [email protected] or call 413-587-0095 for more information.
---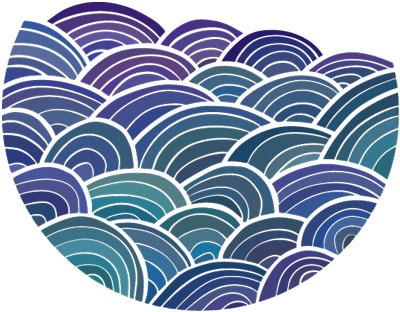 Sex Therapy Clinical Supervision
"Supervision with Jassy has provided the grounding for my being able to be a sex therapist. Without her guidance and knowledge that is vast in both depth and breath, I would not be half the therapist I am today. I am so appreciative that I received training and support from someone so skilled and empathetic in the work."

— Rachel Keller, LICSW
Northampton, MA
I'm an AASECT Certified Sex Therapist and an AASECT Approved Supervisor of Sex Therapy, offering supervision and consultation to both non-sex therapists, and sex therapists.
AASECT Certified Sex Therapist Supervisors are licensed mental health professionals with psychotherapy training who have been AASECT Certified Sex Therapists for a minimum of three years. In accordance with AASECT requirements, I am a Licensed Marriage and Family Therapist, credentialed by the Commonwealth of Massachusetts and the American Association for Marriage and Family Therapy. I am additionally licensed in the States of Vermont and Maine.
Sex therapy supervision and consultation are offered in a safe and confidential environment where you will have the opportunity to reflect on, and discuss, your work as a therapist and your personal and professional responses to your clinical work. You will have ample opportunity to learn new sex therapy interventions and to enhance your clinical skills, confidence, and competence.
Sex therapy supervision and consultation is available for:
Clinicians, both beginning and advanced level, who wish to work individually towards AASECT certification as a sex therapist
Individual clinicians who wish to consult with me on a particular case or topic addressing sexual issues with which they are having difficulty
Therapists who are interested in an ongoing, monthly consultation group
Group practices requiring occasional consultation with challenging cases which feature a sex therapy/sexual health component
Schools, colleges and universities requiring additional sexual health/sex therapy support and consultation
Clinical Supervision Services
Individual Sex Therapy Clinical Supervision for Therapists Seeking AASECT Certification
Individual clinical supervision is available one-on-one if you are pursuing supervision towards certification as a sex therapist, or if you need clinical supervision to help you with private practice clients.
Supervision is available via Zoom. You will need to complete a supervision agreement before beginning supervision towards certification. AASECT stipulates that, "In order to start the supervisory process, a supervision contract must be put in writing between the supervisor and the supervisee, signed by both individuals and submitted to the AASECT office for approval prior to beginning supervision. Approval of the contract is also necessary before supervision begins, as it will then protect both parties legally. Please expect 14 business day turn-around time after submitting a supervision contract for approval. Incomplete applications will be delayed. " Learn more about that process at aasect.org.
The fee for one hour of supervision is $170.00.
Sex Therapy Supervision and Consultation for Therapists in Solo or Group Private Practice
I provide one-on-one consultation offering sex therapy and sexual health guidance for those challenging cases you feel unprepared to handle. You will learn practical skills that can be immediately applied to your therapy practice.
Supervision is available via Zoom. The fee for one hour of supervision/consultation is $170.00.
Sex Therapy Consultation Group for All Therapists
I am offering an ongoing sex therapy consultation group every first Friday of the month from 12 pm – 1:30 pm.
Confused about how to handle conversations about sex and sexuality with your clients in private practice? Bring your confusions and questions to this group, which will be an opportunity for you to present your clinical cases, gain insight and learn new interventions and helpful frameworks for working with sex-related issues. This is NOT just a consultation group for sex therapists – it's more an opportunity for you to explore and be curious about how to talk about sex in therapeutic milieus.
This will be a closed group and will be limited to six therapists. We will begin as soon as 6 people have signed up. The group consultation fee is $75 per attendee per meeting.
Consultation to Academic Institutions
At one time I was the Sexual Health Consultant appointee to MIT's Wellness Center, which makes me uniquely qualified to work with these academic populations, providing support and sexual health insights to academic counseling centers on a wide range of issues facing student populations. Please contact me for more information about how I can provide ongoing consultation to your academic institution.
---
To learn more about any of these supervisory or consultation services, please contact me at [email protected].